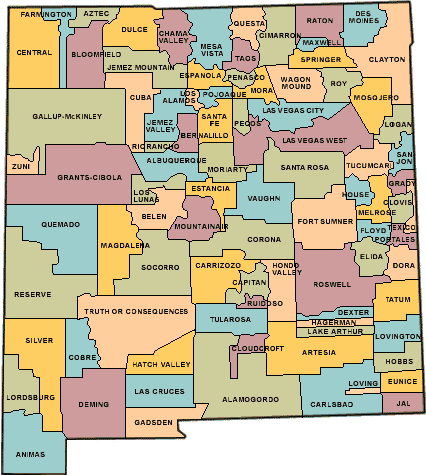 Researching Online Education Initiatives in New Mexico
The Public Education Depratment (PED) in conjunction with Region IX Education Cooperative (REC IX) are researching the Online Education Initiatives (OEI) taking place in New Mexico. District Technology Coordinators, and Supertintendents received an initial inventory survey requesting basic information. To see the results as they come in bookmark this site.
RETA Online Teaching and Learning Workshops & CoursesAvailable Starting July 1st, 2006

Facilitating Online Teaching and Learning- a 6 week online workshop to prepare participants to be online educators.
Cost: $150/participant (5 participants required to provide this online course) If taking the course for 2 graduate credits add: $150

Technology required: Internet connectivity

For more information contact: Susie Bussmann, RETA Projector Coordinator, 505-646-1650 or suceppib@nmsu.edu


NMSU College of Extended Learning Certificate Program in Online Teaching and Learning Available Starting in January 2007

Certificate in Online Teaching and Learning program. A one-year 15 credit program consisting of 6 online courses offered through New Mexico State University's College of Extended Learning. Application and admission to the program required. Cost/course (includes credit): NMSU tuition rates.

Technology required: Internet connectivity .

For more information contact: Susie Bussmann, RETA Projector Coordinator, 505-646-1650 or suceppib@nmsu.edu

Portales Schools Create Online Courses We don't purchase curriculm from any outside source, our teachers build the online courses using the NM Benchmarks and Standards and the same material that our classroom teachers use. We provide students with CD copies of the texts for use at home. Our teachers record there lectures and those are stored on District servers for students to acces at any time. We are currently using WebCT for our course platform, but are looking seriously at joining other schools in the southern part of the state in using Moodle. We payed our staff stipends last summer to begin building their courses, I am not sure if there will be any additional pay this year but they will meet during the summer to continue improving our program. Our students are required to attend on campus every day for the first four weeks and then with good grades and work habits are able to cut back the number of days they must attend. We are very proud of the program we have built and would love to have anyone from PED who is interested come and visit. (Michelle Lewis was here last week)

Rio Rancho starts Cyber School Rio Rancho Cyber Academy is Rio Rancho Public Schools' newest and most innovative educational delivery system for grades seven through twelve. Rio Rancho Cyber Academy is dedicated to the success of all students who have not had their needs met in a traditional educational setting. Classes are taught on-site and from remote locations by highly qualified teachers delivered through both a Synchronous (real-time) and an Asynchronous (anytime) platform. A member of the instructional supervision team is assigned to work with each student for consistent contact and guidance. Tutoring is also available for students in need of additional support. Courses offer flexibility in scheduling as well as frequent feedback and encouragement from highly trained teachers. RRCA curriculum is not only nationally aligned, it is also aligned with New Mexico State Standards and Benchmarks.

Hobbs and Video conferencing NASA's Digital Learning Network "active" participation in NEEMO on Thursday, April 6, 2006 at 1:35pm-2:25pm Mountain / 2:35pm-3:25pm Central! Active participation means that our students were able to interact with the program host and any other sites that were connected as active participants. HMS 2nd graders interacted live with a group of NASA aquanauts that they had been keeping up with on the internet. These students had read the blog posted by the aquanauts, as well as watched them on a webcam over the internet, the video conferenct gave the opportunity to listen to a man 60 feet under the sea talk about his groups' mission, and then they participated in a live question and answer session with him. These students joined with two or three other schools in the USA, and a couple of groups in Canada for this discussion. The aquanaut panned the camera so that the students could watch the divers outside of the "habitat", and they even fed a live feed from the front of an under water robot bumping across the sea floor as it simulated taking lunar samples.